By now, most of you probably know that I went through a massive envelope-making phase around this time last year. I cut up magazine and calendar pictures and used them to make fun, quirky envelopes to send to my pen pals. This is the template I used (feel free to print out and use it yourself, if you so desire):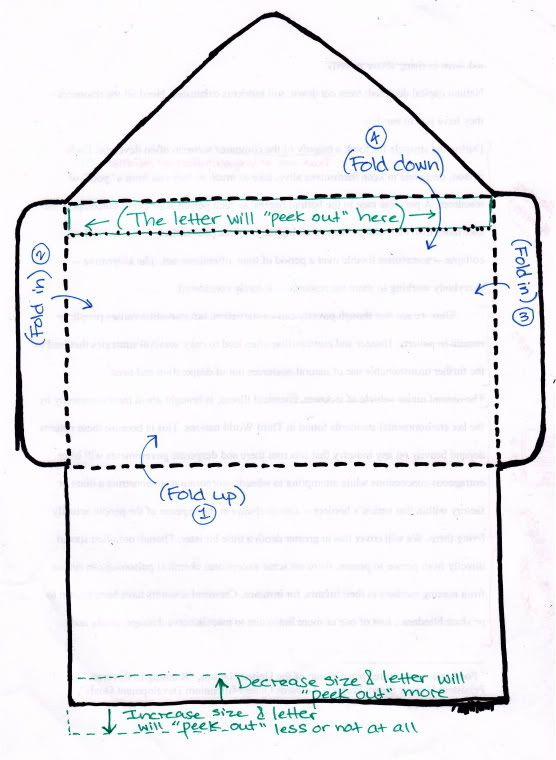 This is how the front of an envelope looks right after I make it and before I add any labels: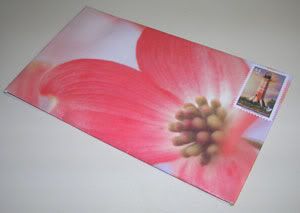 Step 2: Adding the address labels. You can have a lot of fun deciding their shape and placement on the envelope (at least, if you're an arts-and-crafts mail geek like me):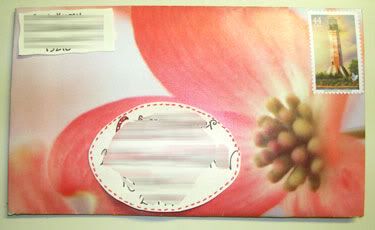 Finally, an unimpressive back shot: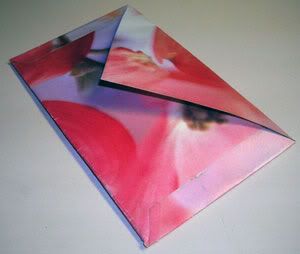 If you are an avid snail mailer and haven't tried making your own envelopes, give it a try -- it can really add some originality and personalization to your correspondence.
.