This is really a lovely color, and a portion of sales from this ink goes towards breast cancer research. If you like pink inks, buy it!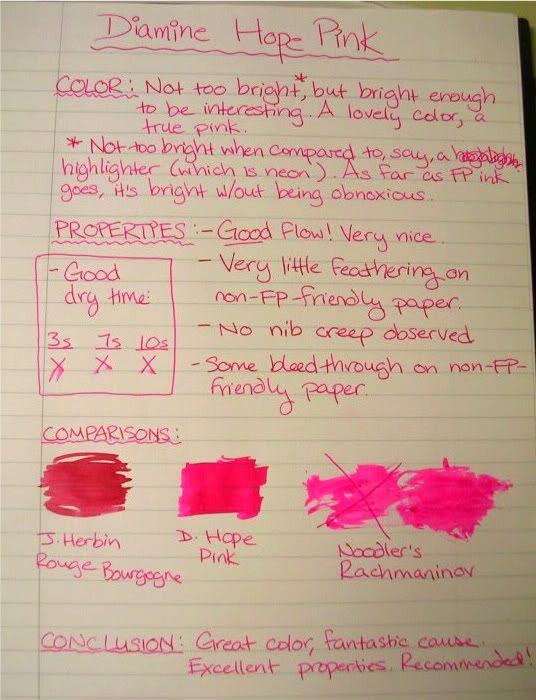 Color comparisons seem accurate enough:
Hope Pink is bright without being neon, and a true pink
Noodler's Rachmaninov is more neon and leans towards magenta-blue
J. Herbin Rouge Bourgogne is warmer in tone, and looks almost earthy compared to the other two.
Here are some close-ups of how this ink fares on different types of paper in terms of feathering. There is slight to moderate bleedthrough, depending on how wet your FP is. (NOTE -- in these photos, Hope Pink looks cooler in tone than it actually is)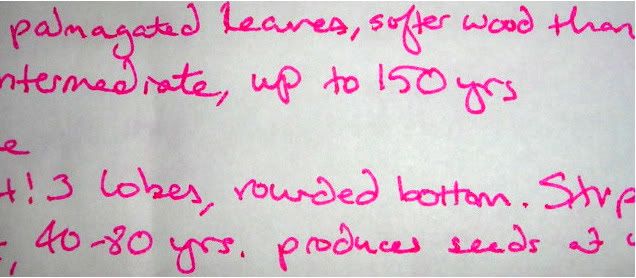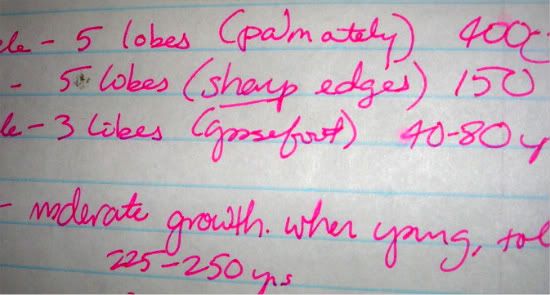 I would caution against using this ink in a wetter pen because the flow is very good, so it might be a tad too wet and really cause some feathering issues in, say, a Pelikan with a medium or broad nib.
Washes out very easily, so it's a snap to clean out if you like to switch inks a lot.
Overall, a well behaved ink that I definitely recommend for pink lovers!
.