It's pretty well known that this year is the Chinese Year of the Tiger. This has special significance for me, because I am -- you guessed it -- a Tiger. Not only that, but this year has brought me some pretty amazing new opportunities and chances at self-improvement on a variety of different fronts. So several months back, I created several Year-of-the-Tiger-themed, handpainted stationery on
Crane & Co Letterwriting Sheets
.
Here are some rough sketches: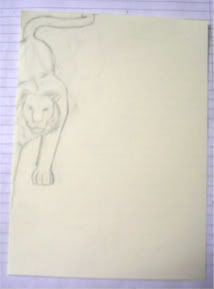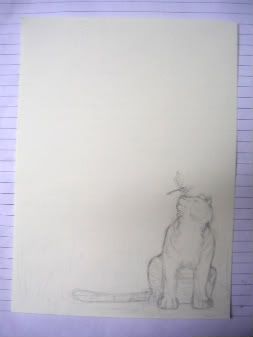 My attempt at tiger realism...
...as well as a simpler style.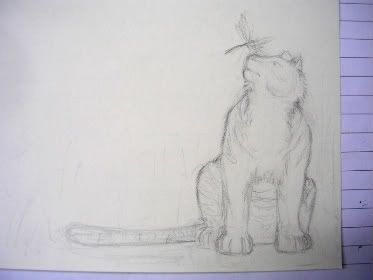 Here is one that I'd already finished by the time I got to work on the above ones. This one went to an excellent pen pal of mine in Canada. You can't really tell, but the eyes are glimmery -- I used gold glittery gel pen to make them stand out. I used a brush pen with waterproof ink for the outlining, then colored it using watercolors.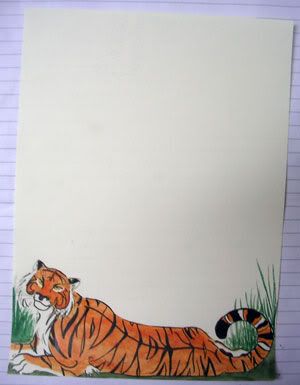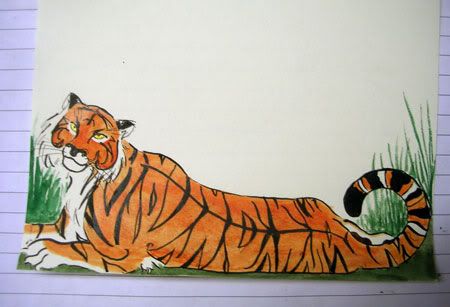 This paper handles both fountain pen ink and watercolors incredibly well, and you can see previous works I did on Crane paper
here
and
here
.
Roar!!!