I find it a bit odd that Diamine has waited until fairly recently to release a "classic red" color. Isn't that a color you'd release for the
original
lineup? Well, it's never too late to go back to basics, I suppose...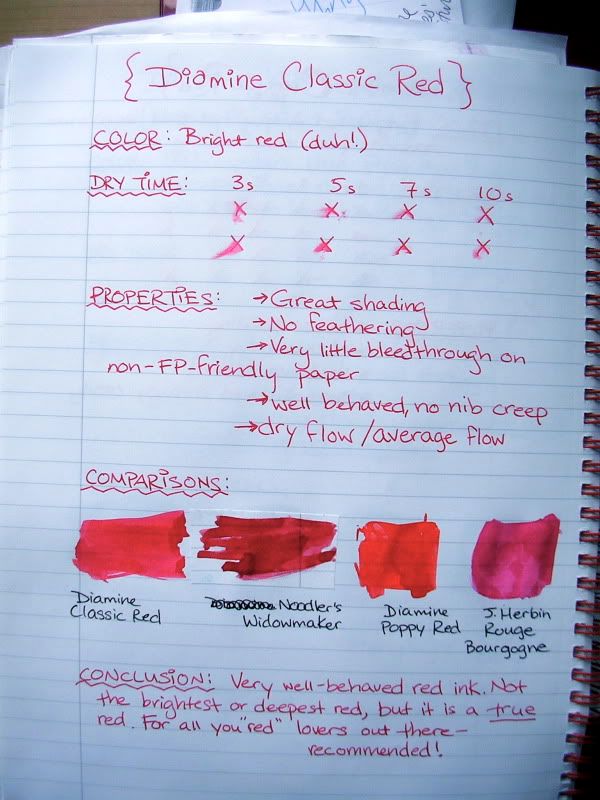 The colors are slightly deeper in tone than they appear in the swatches, but look pretty accurate
in relation
to each other. Specifically --
Rouge Bourgogne is dark pink
Poppy Red is red-orange
Widowmaker is a very deep, dark red (without being maroon)
Classic Red has no orange tones at all
Close-ups of the writing: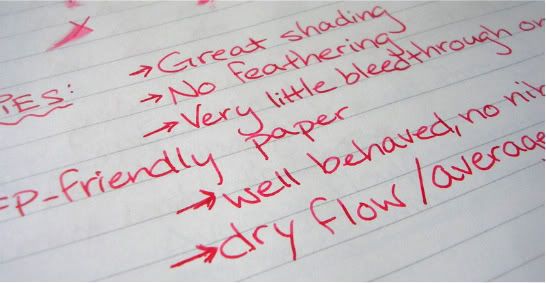 Do you like this color? (of course you do!) Would you like to own it? (of course you would!)
If the answer is "yes" (and you know it is),
stay tuned for a Diamine Classic Red giveaway!
.