What else would you call the slew of handcrafted envelopes I made after my mom let me have her old calendar? I call this my "flower series"! Like I said before, this is how I passed the time when I was sick. I also made several more, but I'll wait till I actually use them to post photos :)
For starters, I made my first ever fold-and-mail! I made it out of thick, textured scrapbooking paper. I like the way it came out; my sister asked me where I bought it, which told me that it did indeed come out nicely :)
BACK, OPEN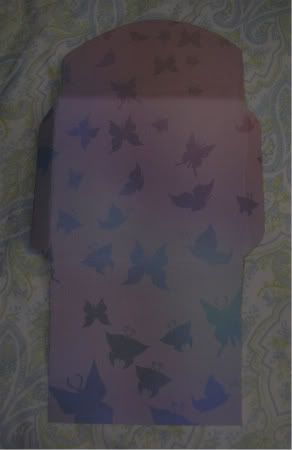 This was the shape I cut it in.
FRONT, OPEN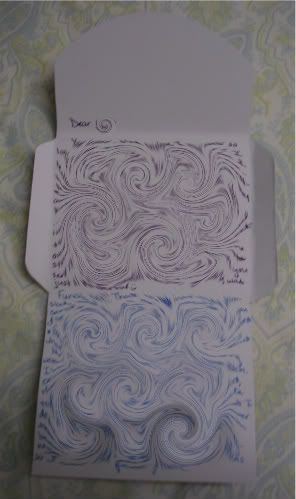 FRONT CLOSED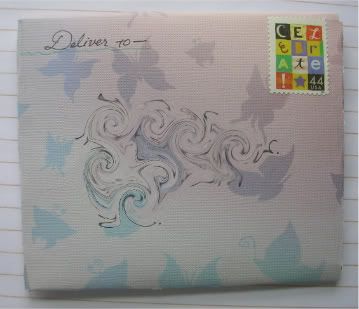 BACK CLOSED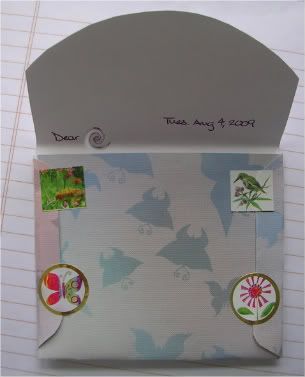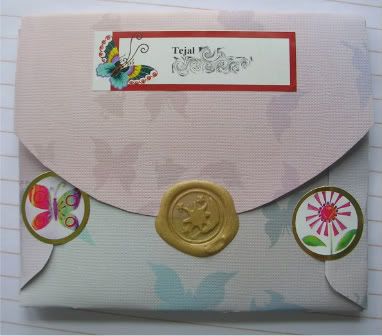 Number 2!:
FRONT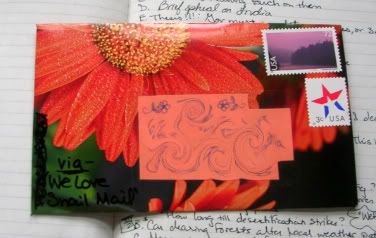 BACK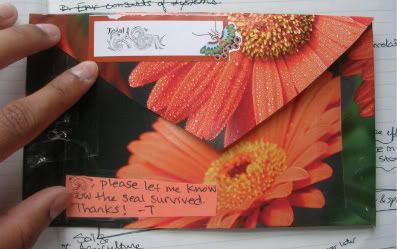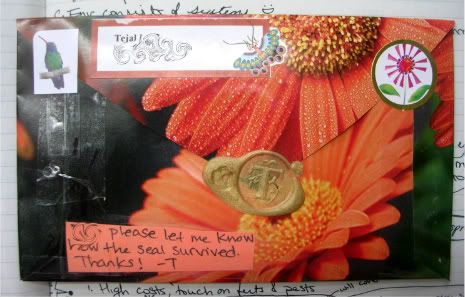 I REALLY like how this next one came out.
FRONT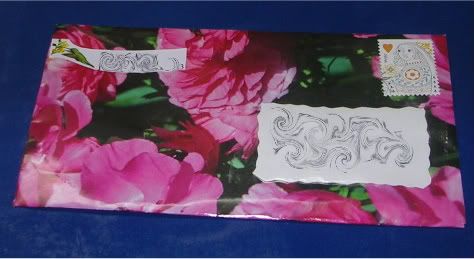 BACK/SIDE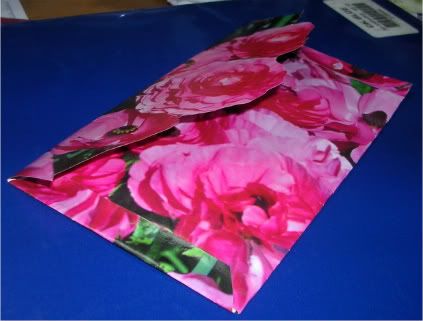 I think I can safely conclude that
I need much cooler stickers
. What an embarrassingly piss-poor collection.
It was a lot of fun designing these -- including the actual structure! Most people don't really stop to think about the edges or cover flap of an envelope and how it should be cut. But it was a lot of fun deciding which cut -- rounded, sharp, blunt -- looked best on which design. This is especially apparent with the fold-and-mail, and
way
more apparent in my next batch, when I'd gotten the hang of it.