I was lucky enough to spot some lovely Grand Cayman Island stamps when I was in a gift shop in Hell (an actual town there). Of course I had to purchase them as well! The lady behind the cash register asked me if I collected stamps. I replied, "Sort of, yeah." In response, she pulled out a postmarked envelope she had (probably was keeping it for scrap paper), and gave it to me. I shrieked in glee, and she laughed. I'm guessing she found my nerdy enthusiasm for stamps adorable.
The postmarked envelope: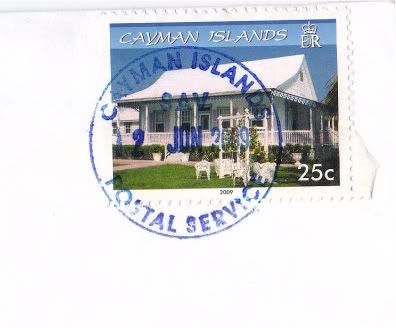 The stamps: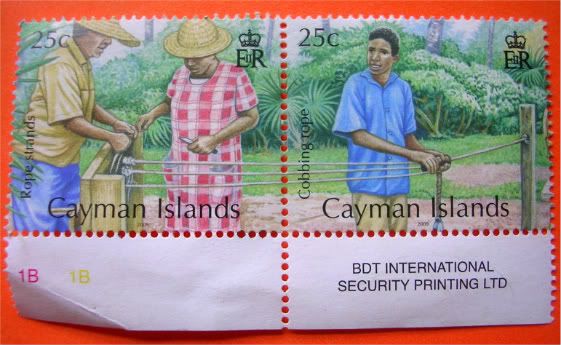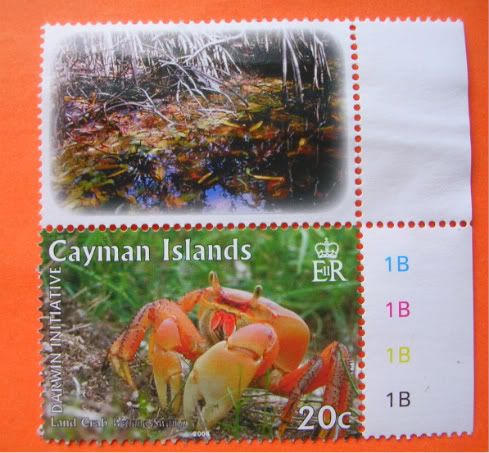 Isn't the land crab cute? I thought that acquiring these was a real treat!