To be perfectly honest, I kind of feel like a jerk for not posting these agenda reviews sooner, if anything because half the year has gone and so these planners are only half as effective. I really did want to post them sooner, but, well...my
previous post
explains the delay. Nevertheless, I feel it neccessary to apologize to Exaclair and Karen Doherty, their VP of Marketing for not posting these sooner. I shall try my hardest to be more consistant in the future (considering that I'm not paid to do this or anything).
With that out of the way, let's get on to the actual review.
Quo Vadis IB Traveler weekly planner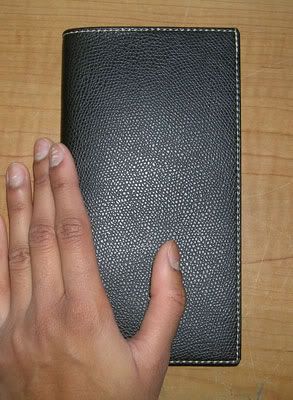 INTRO
I really like the look of this agenda planner. The cover is pebbly and black, simple and classy. It was certainly designed with function in mind, as it comes neatly equipped with several tools to help you manage your busy schedule. Plus, it's refillable and comes from an ecologically responsible source!
DESIGN
The measurements for this planner are 3.5" x 6.75", or 8.8 cm x 17 cm. This makes it small enough to slip into a purse or pocket. I really like how flexible it is; very utilitarian. This is a planner designed to be as accommodating as possible.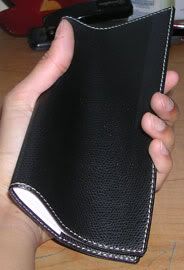 At the beginning is the Anno-Planning section, where you can quickly map out the year in advance. I'm thinking it would be useful for jotting down things like vacation dates, things you'll need to plan
around
as the year progresses.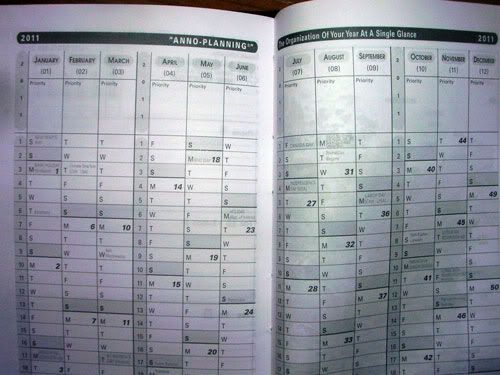 In the back is another Anno-Planning table for the next year, which again seems very useful for vacation planning or even planning when to host conferences and events. In addition to this, there's a traditional calendar view of the next year: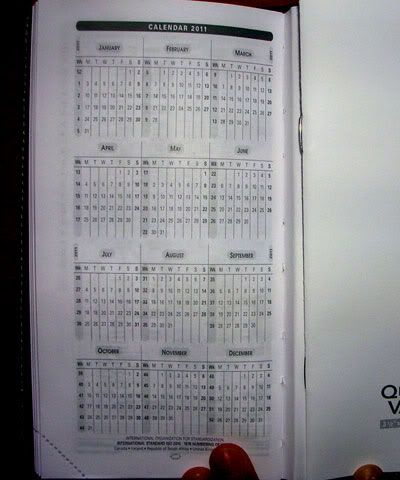 Here is what the actual inside of the agenda planner looks like: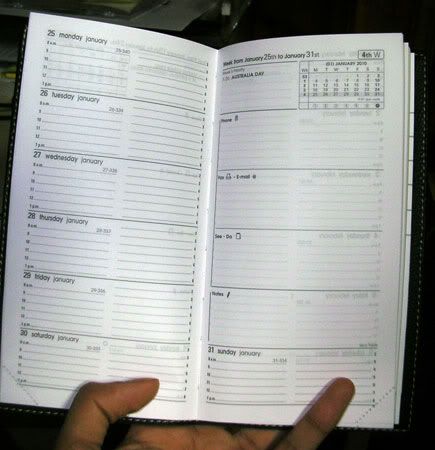 The left side has the days of the week for jotting down your schedule (meetings, appointments, etc) whereas the right side has space for jotting down phone numbers, notes, and e-mail addresses. From top to bottom, the sections on the right read: Phone, Fax -- E-mail, See -- Do, and Notes.
Personally I feel that this space should have been blank (or VERY narrowly lined) extensions of the days on the left. That way, there would be some much-needed extra room to elaborate on the appointments that you barely have room to write.
Here is a close-up of the left page: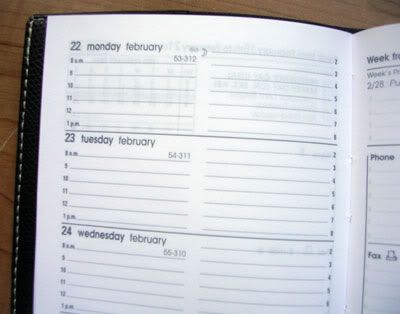 The left column has 8 AM to 1 PM written to the left of the line; the right column has 2 (PM to 8 (PM) written to the right of the line.
It also includes maps of the 4 continents in the back for the buisnessperson who is always traveling: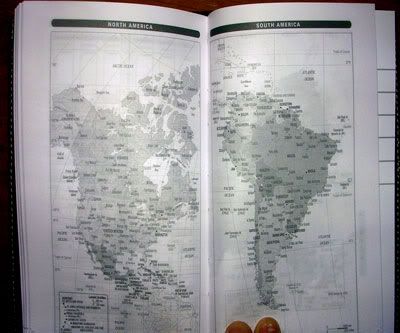 A feature I really like is the little address book included in the back that you can take out as needed and then slip snugly back in. It definitely will not fall out on you, and is very accessible. This would be extremely convenient if you're in a meeting and need to jot down somebody's contact information real quick.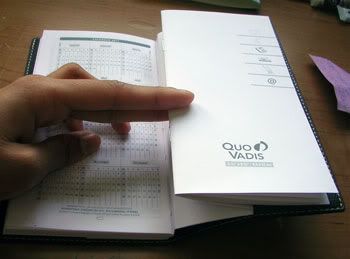 There's a large area for e-mail addresses, and spaces for the person's name and contact number (phone, fax, etc):
The bottom of each sheet of paper has a small tear-off corner, so you won't have to worry about finding your place -- you just tear off a corner each week, and the agenda will be tabbed to where you currently are.
PAPER
The paper throughout the entire agenda planner is fountain pen friendly. You'll want to use a fine or extra-fine nibbed pen in here, since it's so small. The paper in the removable address book is thinner than the paper in the actual agenda, but just as FP-friendly: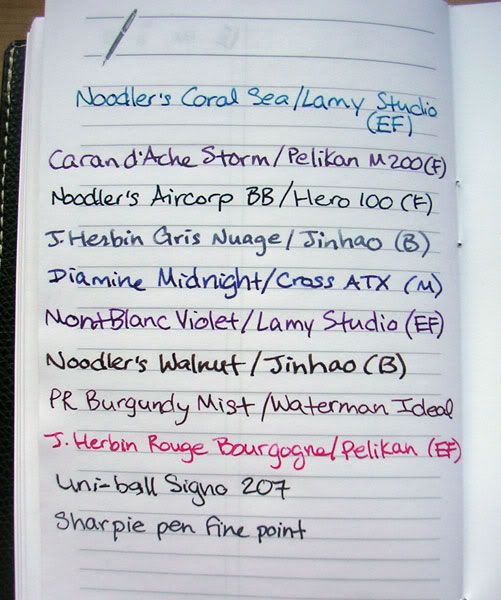 On the back, however, there is a teensy bit of bleedthrough in the address section: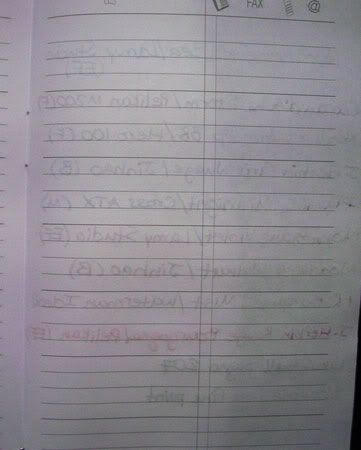 I have not noticed this problem on the agenda paper. Remember: I was using fine tipped nibs for writing in this, which tend to be drier. You'll not want to use a wet bold in this type of agenda. There's simply not enough room!
CONCLUSION
This is a very nice looking, practically built, and nifty agenda for people who are constantly on the go, traveling and needing to jot down conferences and meetings and dates. There's zero room for elaboration, so if you're going to use this agenda planner you'll need to keep it concise -- eg,
Group meeting (Rm 212)
is the extent to what you can fit on one of the lines. I can't help but think that the sort of people who'd find this planner helpful are also the kind of people who are more apt to use BlackBerrys than paper planners...but, what do I know. I'm a student, not a working professional ;) So assuming that you lead a busy life (working professional or not) and are a fan of travel-sized pen-and-paper planners, I would highly recommend checking this out.