This woman's lovely page number illustrations know no bounds. Not to mention the gorgeous stationary she sent over. Click the link to continue.
FRONT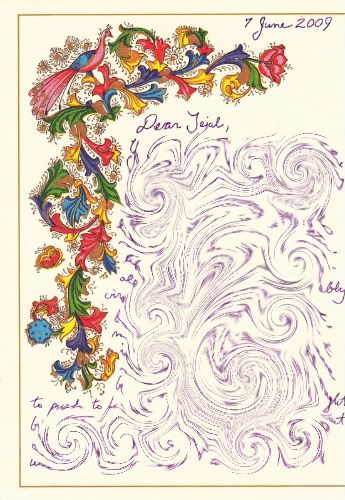 BACK
(blank, except for this:)




Next sheet, with her signature punched page corners: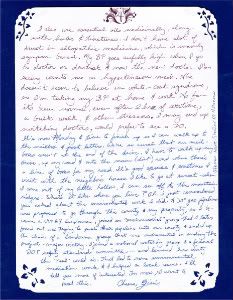 Close-ups of the page numbers she drew:

FRONT




BACK


Also: I realize now that in the last post, my scans of her decorated page numbers did not do them justice. So, here they are again, full size:


I love corresponding with artists.