Over the past few months, I found that making envelopes was a relaxing and, yes, therapeutic respite from graduate school application madness. Here are some of my creations: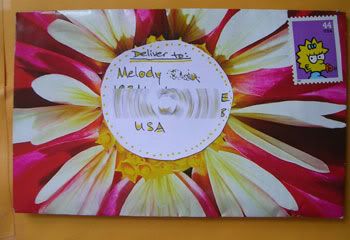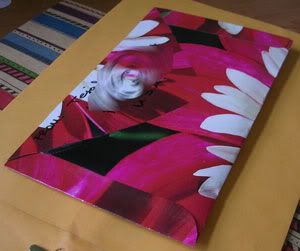 Back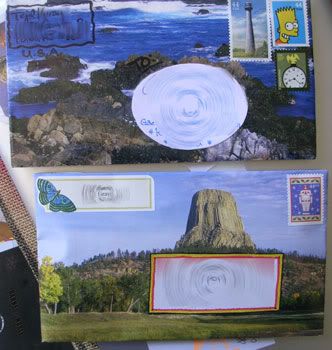 Front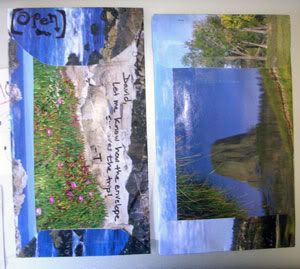 Back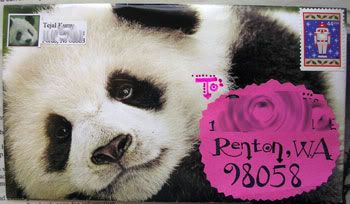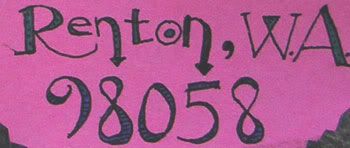 A closeup of the lettering, because I like how it came out :o)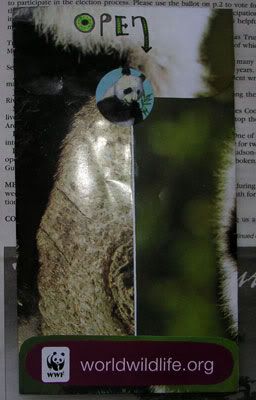 The back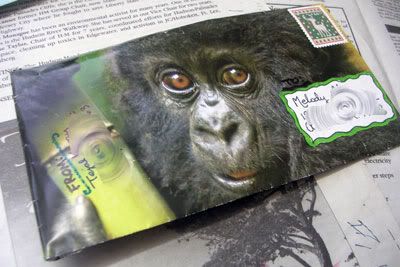 Front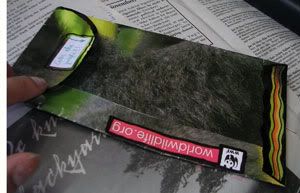 Back. The little note on the opening flap says, "Enter the jungle!"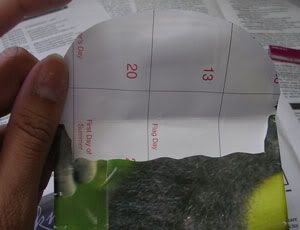 Here's the opening. I made the cut curvy instead of straight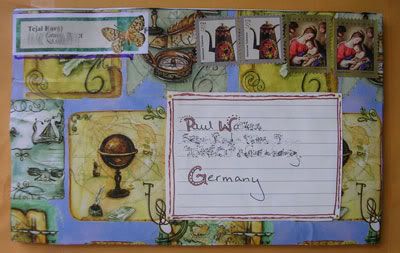 All of them came from old calendar pictures, except the last one. That one I made from wrapping paper that I doubled up for strength.
Deciding what part of the picture to display, how to cut the envelope, choosing the shape of the address box and return label...it's postal art! A great way to distract yourself temporarily from all the busyness at hand. Certainly helped keep
me
sane!