Pilot V Ball RT
-made with "real ink", according to the packaging (as opposed to...what?)
-great construction: clip is springy, the retractable point means that you can open it with one hand AND no cap to lose. Rubber grip ensures no slipping out of your hand.
-takes highlighters VERY well, unlike the
Jimnie Gel Rollerball
(which, I discovered too late, posses gel ink that tends to clump up at times)
-extra fine point!!!
-refills available :)
NOTE: The scanner made the ink seem lighter than it is; though it is lighter than both the Zebra Jimnie and Uniball Signo, it's still really nice and
dark
.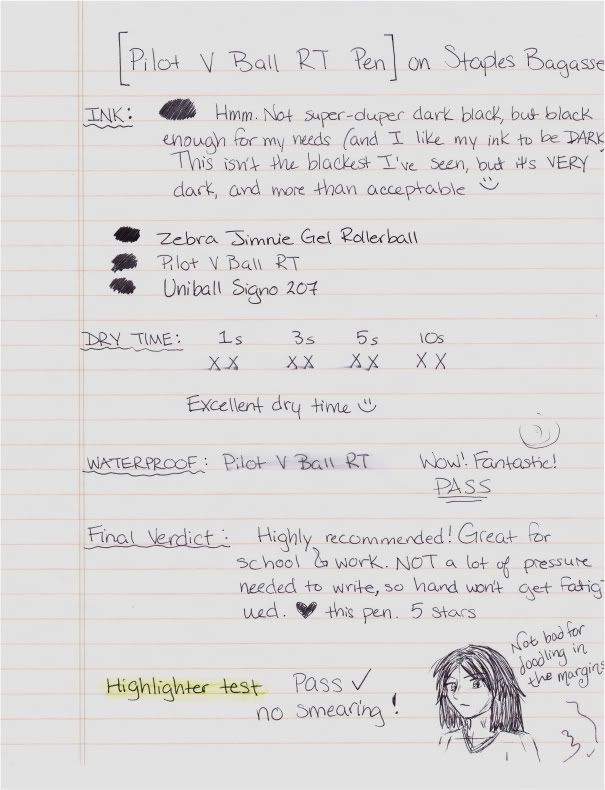 This is one of my favorite pens to use. I love the extra fine line it produces, the smoothness and reliability, and how waterproof and smearproof it is. I'm actually on my second refill for this pen! Highly recommended.