It's generally known that temperatures inside a locked car on a hot summer day can quickly soar to as high as 120 degrees F. We must never leave a child, dog, or any living thing inside a locked car on even a mildly warm day -- the results can be deadly.
Fortunately, sealing wax is not sentient. If so, I'd be slapped with a hefty fine for sealing wax abuse via neglect. Today the temperature was 95-98 degrees F. I left some letters in my car STACKED IN A PILE as I drove around doing errands before heading to the post office. Imagine my shock when I saw that the heat inside the car had actually
started to melt the sealing wax!
Some before/after shots: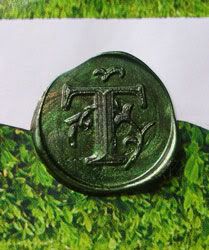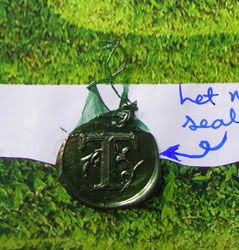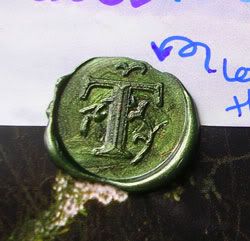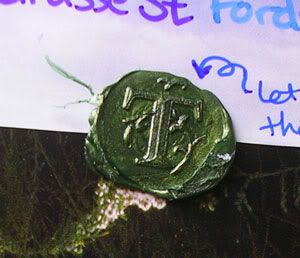 Never leave letters with sealing wax stacked on top of each other in a hot car, because the wax will start to melt and cause the letters to adhere to each other. In many cases (as you can see below) the wax will smudge onto the letter below it.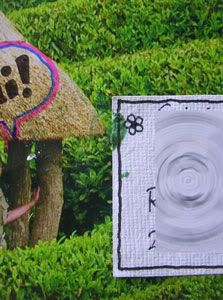 Pulling apart letters with melting sealing wax melding them together --> not fun. So to those of you who use sealing wax, take heed!