WARNING: PHOTO HEAVY POST AHEAD!
Hello hello! Since I know that many of you are fellow mail lovers, I figured that I would dedicate this post to describing for you the
National Postal Museum
in Washington, D.C. that my sister and I went to see.
To be perfectly honest, I didn't expect anything that interesting. My sister was the one who really insisted that we see it, and I am
so
glad for it! The National Postal Museum was absolutely fascinating, and I certainly encourage anyone who is in the vicinity to go and visit.
The museum is located right by Union Station -- literally across the street -- and admission is free.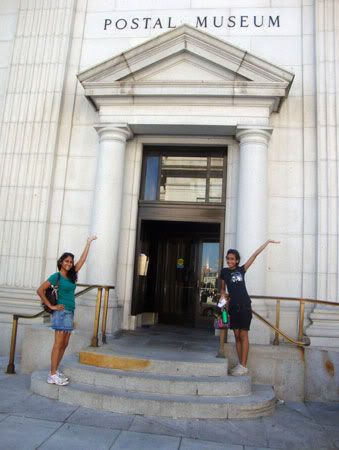 My sister (right) and I (left) in front of the Museum.
The National Postal Museum used to be the actual post office for Washington, D.C. Here's my sister posing by some old mail boxes.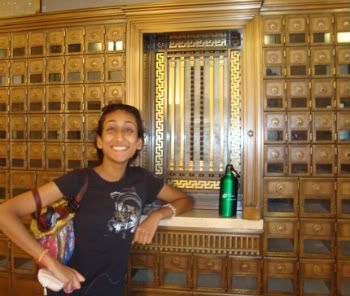 Going down the escalator, this is what we saw: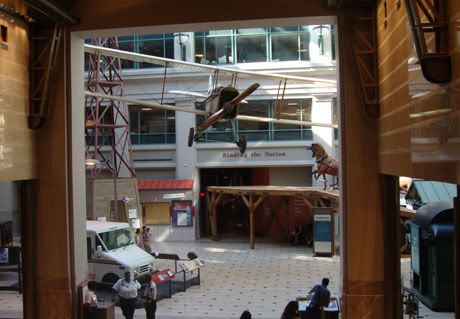 On the left is a modern mail delivery truck; in the middle is a mail-delivering aeroplane; and to the right you can see the blunt end of a mail delivery train. You could walk inside the train, where there was a setup of how the inside of a mail-sorting train looked, back when railroads were first beginning to connect the nation.
Look familiar?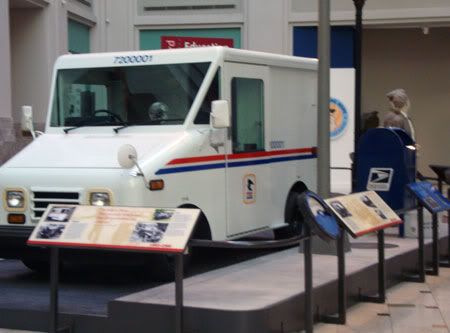 A mail-delivery stagecoach: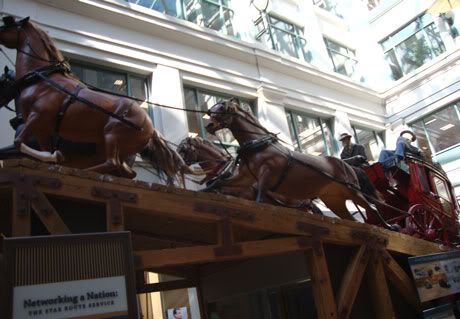 The Alphabetilately Exhibit (Sept 26, 2008 -- Oct 29, 2010)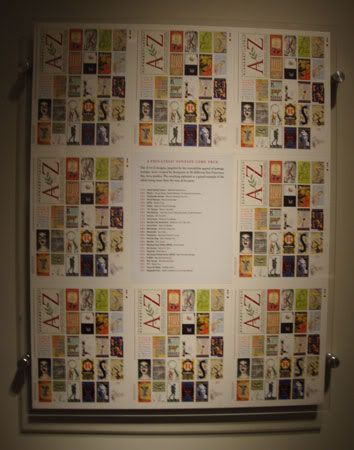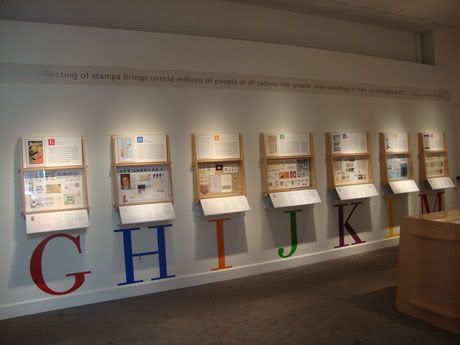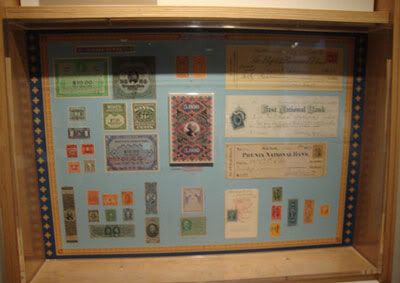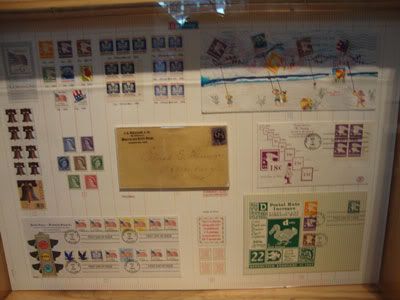 Creative!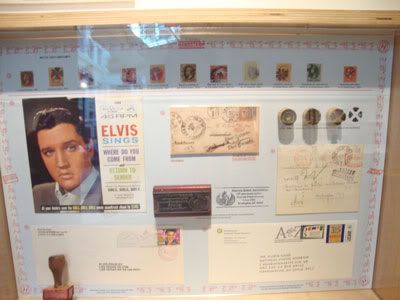 The Gift Shop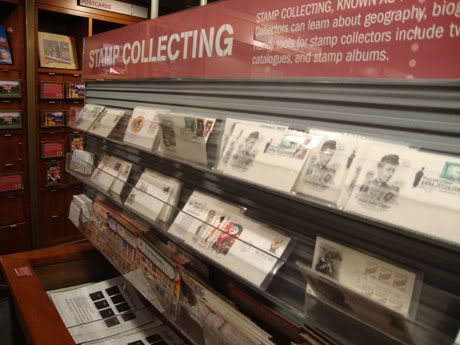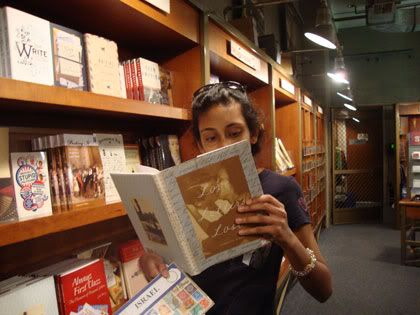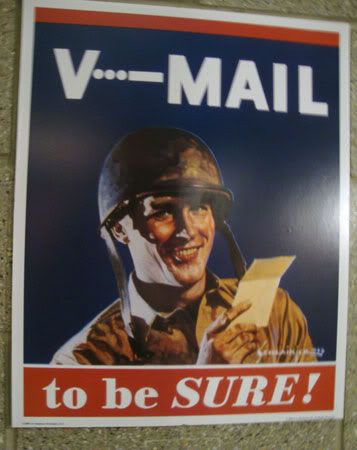 I wanted the above poster. So. Badly. Alas, it was $25 and out of my price range ;__;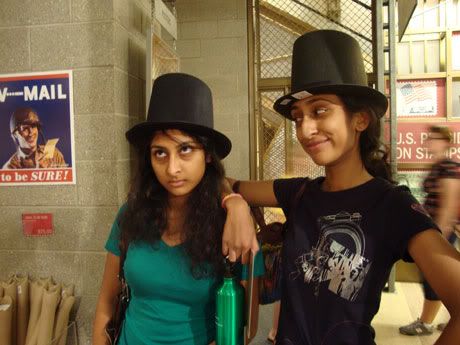 Gotta love the placement of the V-mail poster, yes? That's me on the left, my sister on the right. Yup, this shot was orchestrated.
At the National Postal Museum gift shop, I also found the book
Good Mail Day
, from the lovely ladies at the
Good Mail Day blog
. If you haven't checked out their book or blog yet, I strongly encourage you to do so!
In addition to all this, there was an exhibition called Binding the Nation, that basically showed the evolution of the postal system in the U.S.: From old Native American trails in the woods to the Pony Express to the system we have now. There was also a section on coded messages and telegraphs sent during various wars, such as the Civil War, the World Wars, and the Cold War. They also had a V-mail section. I sadly didn't get a chance to see/photograph these, as the museum was closing early *sad*
Needless to say, the National Postal Museum is an amazingly interesting place to visit, and I encourage everyone to drop by (and, if you're feeling generous, drop a donation).