Here are the last two watercolor-on-Crane-paper that I did: Another peacock, and...an owl!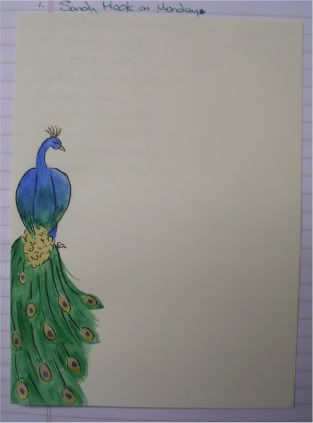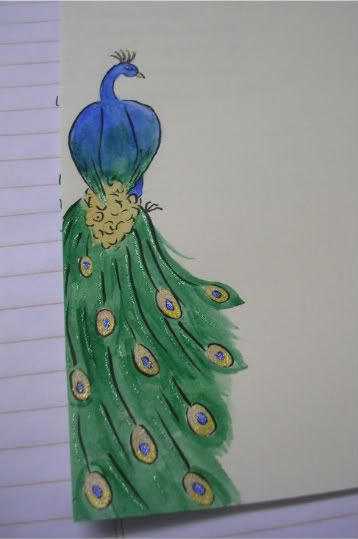 It finally occurred to me how to photograph these to try and capture the sparkliness....hehe. I like how the two-tone gold circles on the tail feathers came out...I'll have to do that trick again.
Here's the owl: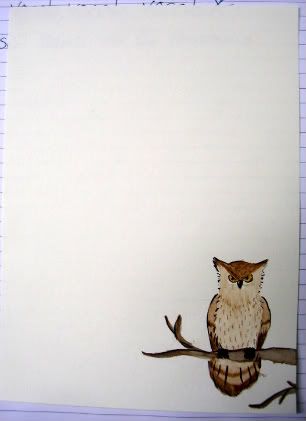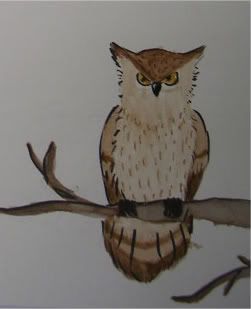 The eyes glitter, as do feathers on the top of the owl's head (a little) and a teensy bit on the tufts on either side of its head: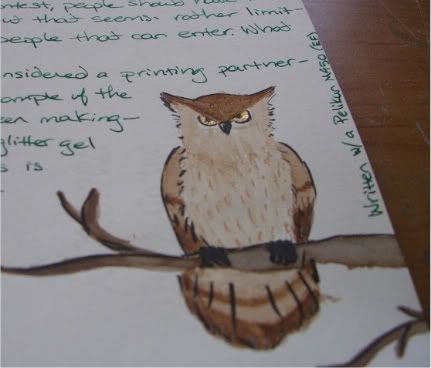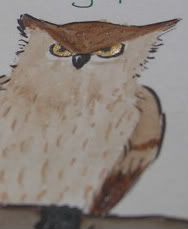 Too bad it didn't capture how the lines on its tummy glitter. It's kinda subtle but looks nice, IMO.
Finally, here's a simple "sunburst" design I did with my new markers (yay!). High quality art markers they ain't, but they work well enough, AND have a brush tip on one end and fine tip on the other :D Whoo!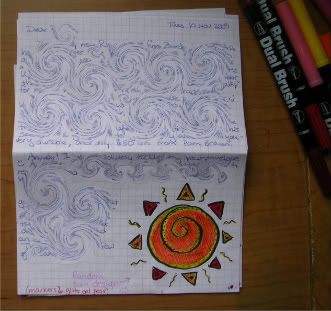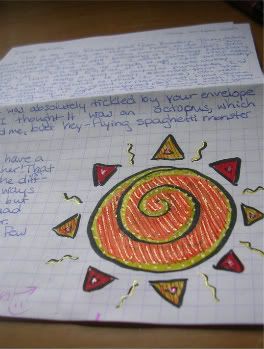 Upcoming:
Diamine ink swatches
Artwork using J. Herbin inks
Quo Vadis Habana/Rhodia Webnotebook comparison review