About damn time I did another ink review. This is my first ever J. Herbin ink review, and it was really my first time playing around with J. Herbin inks. The verdict? The feathering is an acceptable trade-off for the gorgeous shading (and there can be quite a bit of feathering with J. Herbin inks, sadly).
J. Herbin inks are sold in 50 mL bottles. I've heard a lot of complaints about the bottle design and how it makes for a lot of difficulty refilling your pen when the ink level drops, but my bottle is full and so I can't say I have any comments as to that (yet). The pen rest on the bottle is an interesting feature.
And heeere we go: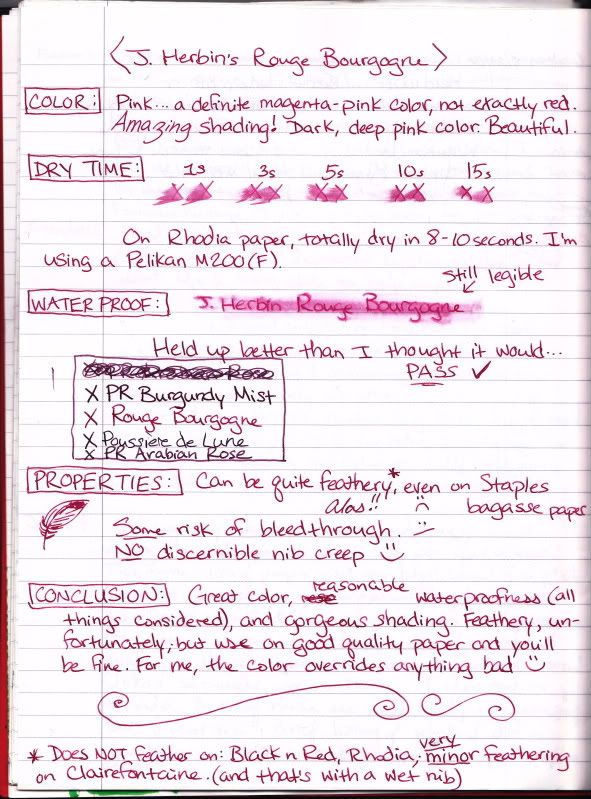 The crossed-out scribbling above the PR Burgundy Mist sample is PR Arabian Rose.
EDIT:
While the ink is indeed feathery on most papers, on Staples bagasse the feathering is barely noticeable. I just took note of it for those picky about feathering. It's certainly not enough to keep me from using it on the bagasse paper :)