Making your own envelopes is fun and cheap, and certainly saves money. Plus, it can be done in less than 10 minutes! While I was sick and unable to do anything remotely productive, I made envelopes.

Here are some really cool ones I've received. Check out this Obama-themed one from James at Everyday Correspondence; it made my week.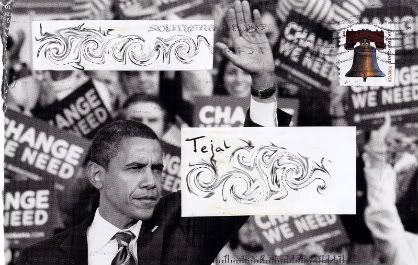 Isn't that great? He made it out of a magazine page, I believe.

Or this one, from Passion at The Pen Archives.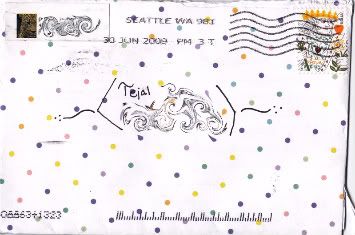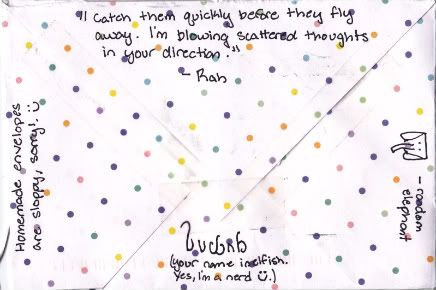 So much flexibility and creativity when making your own envs, and Passion certainly took advantage of it. In addition to a great quote (which appeals wholeheartedly to the writer in me!), she even wrote my name in Elfish on the bottom :) And you gotta love the random elephant. I know I did.

Then there are some that I made, like this watch one with a choppy address label: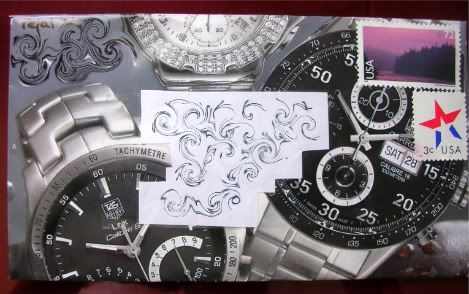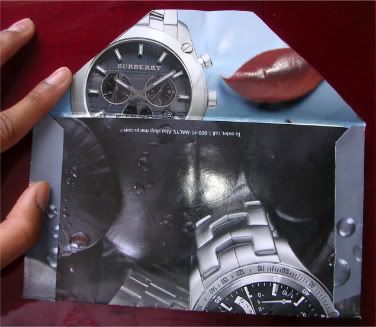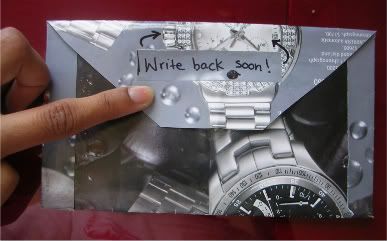 I really enjoy corresponding with this person, so I hope he writes back soon.

And a daisy one (part of my flower series), in which I had fun with the back and side flaps, making them curved instead of angular.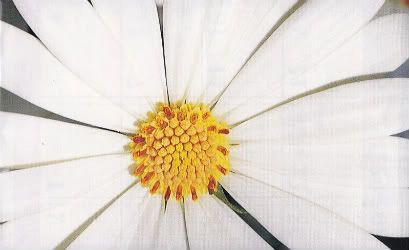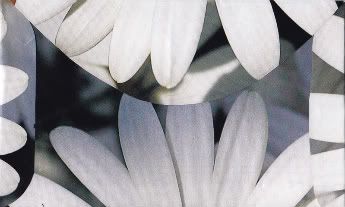 Why don't you try making your own? Here's a template I made. Print it out, trace the shape around any picture/paper you desire, and start folding! You'll need tape or glue to hold the flaps shut; for the envelope's main opening flap, I use sealing wax.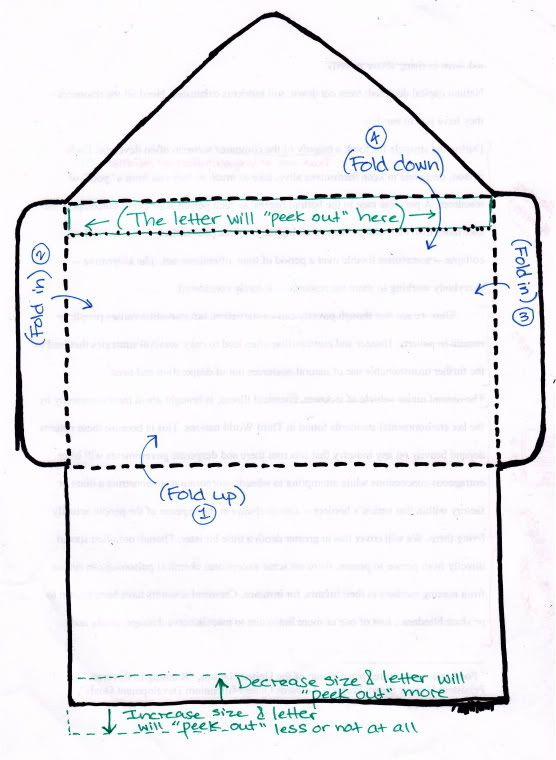 Once you get the hang of it, feel free to alter the template as you would like, changing the shape of the flaps to suit your creative tastes. If you're going to post this on your blog/site, feel free; just give me credit and provide a link back, please :)
And, please ignore the writing you can see on the back; I try and reuse paper as much as I possibly can, and this includes the back of rough drafts of my thesis paper ;)
Upcoming:
O'bon notebook review
Monkey-themed envelopes (no, really)
Sharpie Pen review
J. Herbin Rouge Bourgogne review
O'bon art pencil set review