Here's the actual stationary. I added dots of gold glitter for embellishment along the bottom purple border, the box around Ganesha, and decorated Lord Ganesh himself :)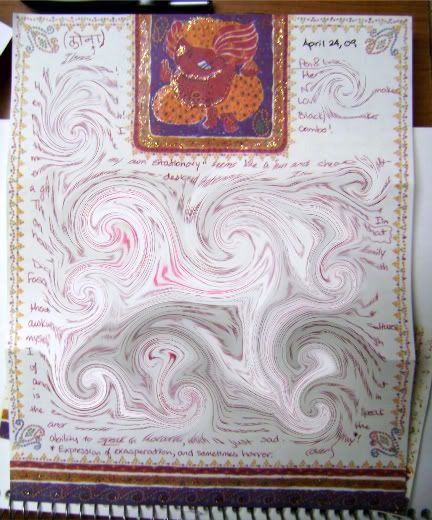 Ta da...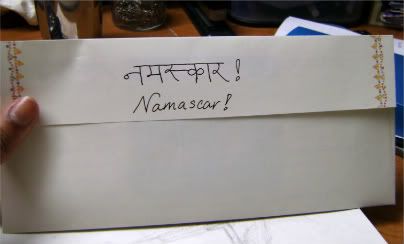 Namaste is the Hindi greeting; Namascar is the Marathi greeting.
And, here we have the front. If you look, you can see that I added gold glitter again, to accentuate the bottom purple part and the little yellow spots on the sides. The envelope just looked way too plain with nothing but our addresses and a stamp on it (my address label has pears on it, hehe. I thought the color matched the envelope well). What to do? What to do? Finally, I added the Om symbol with a circle around it, so it looks sort of like a stamp or seal or something. I painted it on with a Sakura brush pen.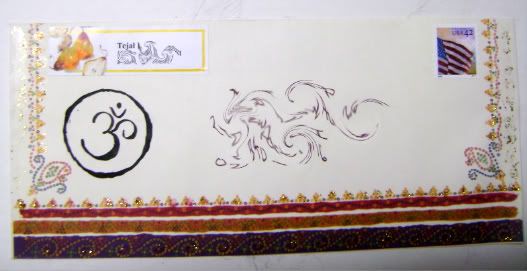 And for kicks and giggles, here's the Mew stationary I practiced paint-writing the Om on: