I'm going to hold off on posting Caribbean photos till I start working on my travel log/scrapbook, so I'll just take photos of that as I complete it. It'll be much cooler than just posting photos, anyway, don't you think?
(Click the link to view)


How about some from the Florida Everglades?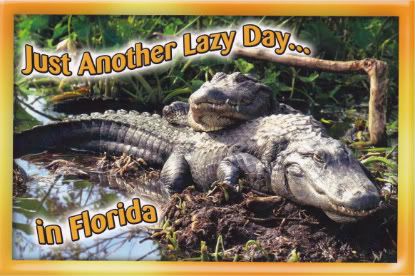 I got this one just because I held baby Snappy, the 2-year-old, 2-foot-long baby American alligator.

FRONT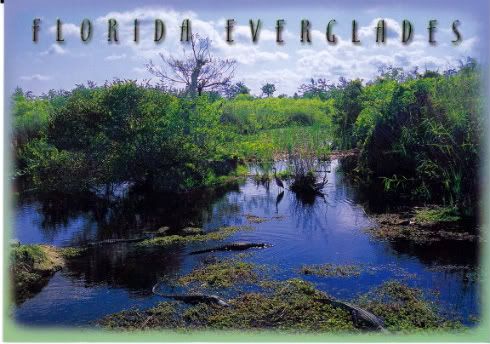 This one's my favorite :)

BACK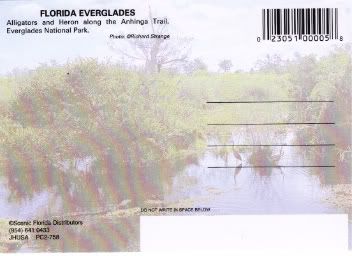 FRONT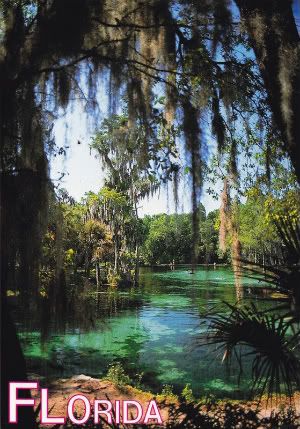 BACK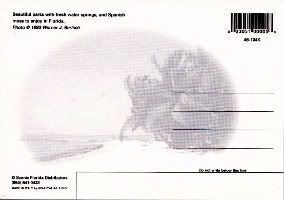 I like it when postcards have nice backsides. Adds a little flair.

And don't forget the British West Indies -- the Grand Cayman Islands. I purchased these from a gift shop in Hell (yes, that's really what the town is called):

FRONT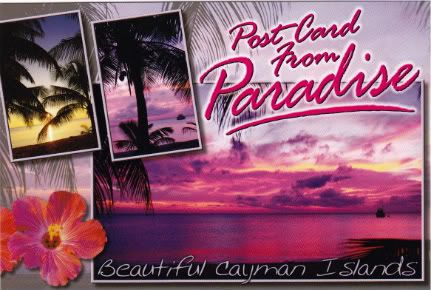 BACK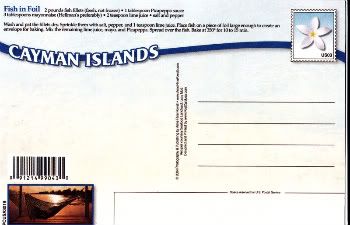 FRONT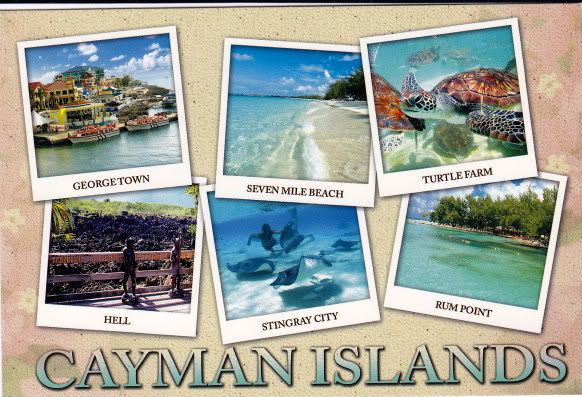 BACK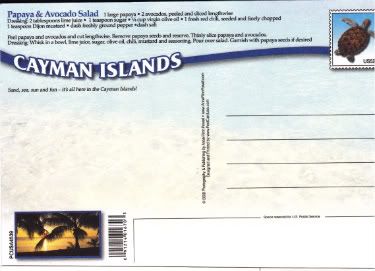 The scanner clipped off a little bit....but, can I just say that the backs of these postcards are too cool?

Recipes! And wildlife where the stamps should go! That is so awesome. If anyone is interested in above recipes (papaya & avocado salad, fish in foil), I can post them in a separate entry.

Finally, here are some really interesting postcards I purchased in the GCI. Apparently they were designed in watercolor by a local artist. I'm all for supporting local art/artists, so of course I felt compelled to purchase two out of the three designs they had. I really should have gotten more of these to send out, as they are beautiful...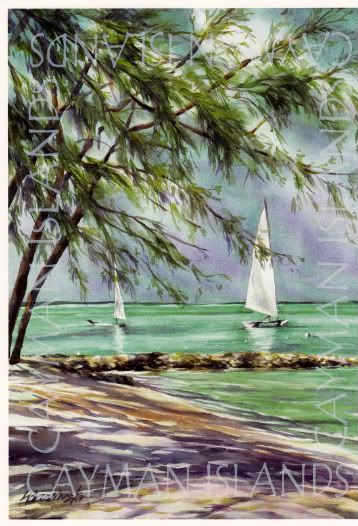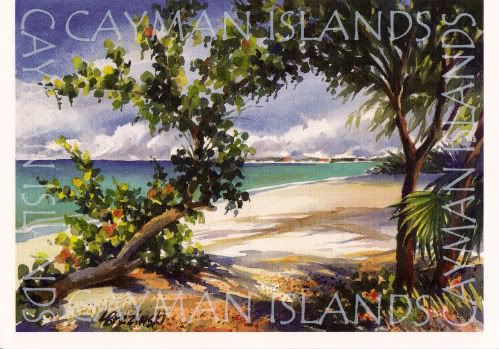 I've never been into postcarding much, which is why it didn't occur to me to purchase extras to mail out. Plus, there was no place to mail them on the cruise ship! Oh well. Live and learn. Next time: Purchase plenty of postcards!!
Upcoming:
-GCI stamps & postage
-homemade envelopes